Dream big
with frantz construction.
Custom Homes, Remodels, ADU's &
Additions for the Central Coast
We are a next generation home builder & remodeler, delivering
exceptional results and extraordinary experiences.
Whether you're looking to remodel your home, add on to it, or build a full custom home, Frantz Construction is your Central Coast home builder. With decades of experience and knowledge, our crew strives to build lasting relationships and exceptional homes that your family can enjoy for a lifetime. We guarantee to bring your visions to life. Let us build you your dream home.
With over 30 years of experience, we've got you covered – from bathroom and kitchen remodeling, to an outdoor living space, or a full custom home. The team at Frantz Construction won't let you down.
your experience is our product
Our first priority is you! At Frantz Construction, we pride ourselves in creating quality and lasting relationships with our clients.
Whenever we start a new project, no matter the size, we commit to giving our very best every single day and walking with our clients through the design and building process with honest and consistent communication. We have systems and processes in place that consistently deliver and will bring your dream home to life.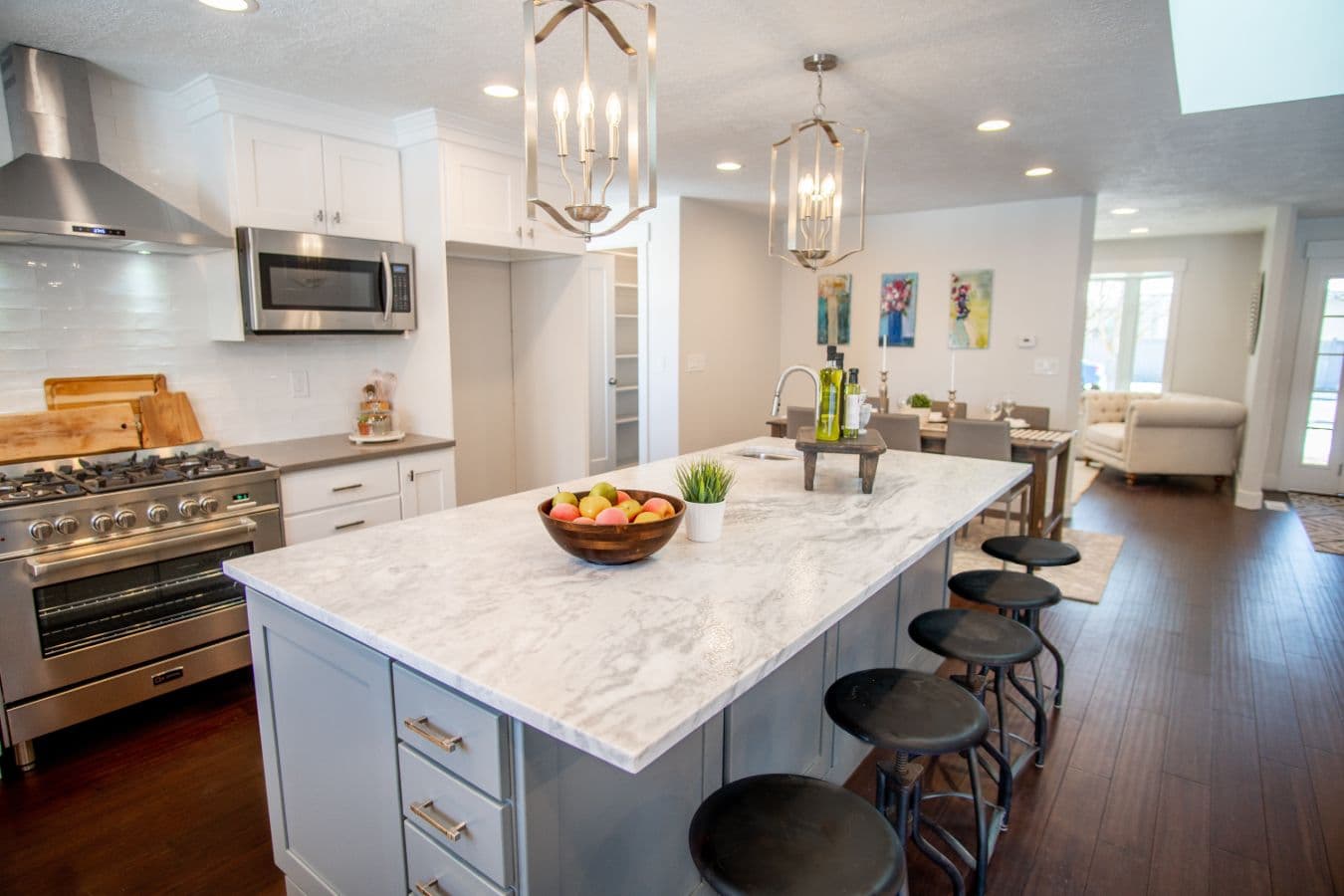 It's more than just an investment, it's your forever home. We make sure it's exactly as you envisioned and will be the home that you and your family will love for years to come.
build with confidence

build with frantz
With over 30 years of experience, the crew at Frantz Construction is who you want as your custom home or remodeling partner. Let us create your dream home.
We know that your projects can be both exciting and stressful — we are committed to giving you our very best every day to make your experience as pleasurable and low stress as possible. We value creating a working partnership with open and honest communication throughout the whole process.
Design-Build Capabilities
You tell us what you need and we will bring the team to you. We collaborate with the best architects to plan, design and build exactly what you're looking for. Above all, we guarantee the vision you start with will equal the home you end up with down to the smallest details.
Josh Frantz grew up working construction with his father from the age of seven years old building decks, gazebos and fences all on his own by the age of 12. As a result, a jack of all trades with experience in every aspect of the construction process, Josh leads Frantz Construction with high standards and expert knowledge.
We have systems and processes in place that consistently deliver for all our clients. Therefore, no matter the size or scale of your project, our experienced team provides the results you desire, on time and on budget.
Let's build something
amazing together.
We love serving Central Coast homeowners with exceptional residential construction services built on integrity and craftsmanship. Let us create your dream home with you.